25 IAS transferred in Maharashtra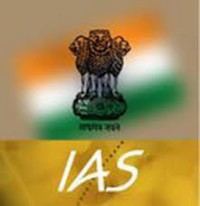 The Maharashtra state government on Monday transferred 25 IAS officers including Panvel Municipal Commissioner Sudhakar Shinde. The BJP-ruled civic body had, last month, passed a no-confidence motion against Shinde. The transfer comes on the backdrop of a state government order which had praised Shinde's work. The order was issued by the Urban Development Department headed by Chief Minister Devendra Fadnavis. Sinde's working style had reportedly not gone down well the BJP corporators. Many corporators had complained that Shinde was taking unilateral decisions without consulting the elected representatives.
Among the other IAS officers transferred is Pune Collector Dr Saurav Rao, who has been appointed the Pune Municipal Commissioner. The new appointments are- Laxminarayan Mishra – Collector (Washim), Rahul Dwivedi – Collector (Ahmednagar), Achal Goyal – Chief Executive Officer (Ratnagiri), Shekhar Chane – Transport Commissioner (additional charge of Election Commission), Navlikishore Ram – Collector (Pune), Sunil Chavan – Collector (Aurangabad), Dr Saurav Rao – Municipal Commissioner (Pune), Dr L Mali – Municipal Commissioner (Nanded), Madhavi Khode-chavare – Commissioner of Women and Child Welfare, S. Ramamurthy – General Manager, Mining Corporation (Nagpur), Dr Sanjay Yadav – Chief Executive Officer, Akola Zilla Parishad, CL Pulkundwar – Joint Director, MSRDC, Nirupama Dange – Collector, Buldhana, Sudhakar Shinde – Chief Executive Officer, Mahatma Phule Jeevanogya Yojna, Ganesh Deshmukh – Municipal Commissioner, Panvel, Dr Bipin Sharma – Managing Director, Maharashtra Energy Development Agency, Pune, Ruchesh Jayawanshi – Divya Kalyan Commissioner, Pune, N K Patil – Training.
Some of the other key transfers include- Dr A M Mahajan – Deputy Secretary, Water Supply Department, S R Jondhale – Collector, City of Mumbai, M G Ardad – Municipal Commissioner, Ahmednagar, G C Mangle – Managing Director, Mahanand, Pavit Kaur – Chief Executive Officer of Zilla Parishad, Aurangabad, H Modak – Additional Tribal Development Commissioner, Nagpur