IPS O P Singh to be inducted in CM Office, Haryana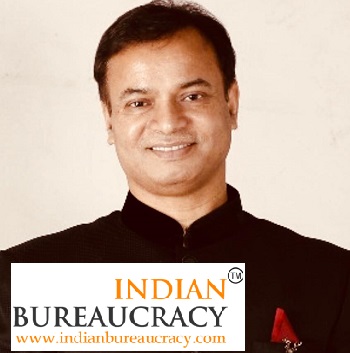 Shri Om Prakash Singh IPS (Haryana 1992) will be soon inducted in the Chief Minister's office (CMO), Haryana. Starting this week, the state government has placed his services at the disposal of the Chief Secretary Shri Depinder Singh Dhesi IAS ( Haryana 1982) for further posting . Shri O P Singh currently posted as Additional Director General of Police (ADGP)- Human Rights and Litigation will be the first IPS Officer appointed as an aide of a Haryana CM.
Being a 1992 batch IPS ,  he would be next only to IAS Officer Shri Rajesh Khullar IAS (Haryana 1988) presently Principal Secretary to the CM in terms of seniority. Besides Shri Khullar, the CMO has Shri Rakesh Gupta IAS (Haryana 1997) as Additional Principal Secretary and Shri Mandeep Brar  IAS (Haryana 2005) as Deputy Principal Secretary to CM.
Presently, there are 11 more officers in the rank of Officers on Special Duty (OSD) and Advisers in the Chief Minister's Office (CMO).
About : Shri Om Prakash Singh  is an awardee of President Police Medal and has held many important positions including that of Haryana Sports Director (2008-12) documenting Haryana's emergence as a sporting powerhouse and decoding how sports is a key differentiator for developing countries and their people. His contribution transformed the state into a sporting giant with the iconic programmes "Play for India" and SPAT. His initiatives like Hisar against Drugs and Violence have had a very deep impact in the youth of the place. His grasp of Social Media for Public outreach is exemplary resulting is a turnout of more than 1 lac +  people at the Hisar and Jind Marathons.
A keen golfer himself, when asked about his passion for sports and marathons, he says- "Our education system focuses mainly on four skills for our children — reading, writing, debating and accounting. Why don't we have sports as one of the mainstream skills in our schools." Shri Singh has already penned a hot selling book "Say Yes to Sports"
We at IndianBureaucracy.com wish Shri Om Prakash Singh the very best.