Kuladhar Saikia IPS appointed Assam DGP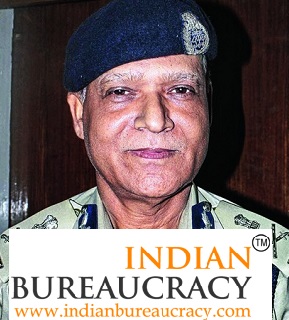 Shri Kuladhar Saikia IPS (Assam-Meghalaya 1985 ) presently Special DGP (Law & Order), Assam has been appointed as Director General of Police of Assam state. Shri Saikia is also a well-know short story writer and recipient of the Sahitya Akademi award. Saikia competed Ph.D from IIT-Guwahati, and has 20 published short story collections under his credit. He got the Sahitya Akademi award for his Assamese short story collection, "Akashar Chhabi Aru Anyanya Galpa"in 2015.
IndianBureaucracy.com wishes Shri Kuladhar Saikia the very best.