Barun Mitra IAS appointed Additional Secretary- Defence Production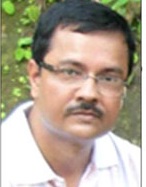 Shri Barun Mitra IAS (Manipur 1987) presently Additional Secretary, Department of Defence has been appointed as
Additional Secretary, Department of Defence Production vice Shri Subash Chandra IAS (KN 86).
Shri Mitra served as Non-Executive Director at Dredging Corporation of India Limited from January 20, 2015 to March 3, 2017. He served as Official Part Time Director at Cochin Shipyard Limited since January 20, 2015 until June 1, 2017. He is an IAS Officer from Manipur cadre of 1987 batch. Before joining IAS, Shri Mitra was in the IRS. He served as a Government Director at The Shipping Corporation of India Limited from January 20, 2015 to March 2, 2017. He has served in various senior positions in the State Government of Manipur including Principal Secretary in the Departments of Finance, Planning and Rural Development, Government of Manipur and also served as Principal Secretary to Chief Minister from 2012 to 2014. He has also served earlier in the Government of India on Central deputation as Deputy Secretary in the Ministry of Human Resource Development. He also served in the President's Secretariat from 1998 to 2012 including as Joint Secretary to the President from 2007 to 2012. He is a post graduate in History from Delhi University. He also holds a law degree from Delhi University besides holding a Postgraduate Diploma in Patents Law, Trademark and Copyrights from NALSAR, Hyderabad
Indian Bureaucracy Dot Com wishes Shri Barun Mitra the very best.