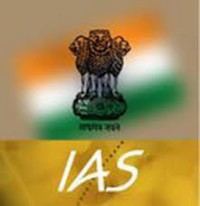 In a major Indian Bureaucracy reshuffle in Gujarat, the state  transfered 67 IAS officers today.
Collectors of 21 districts, including Junagadh,Ahmedabad, Amreli, Surat, Rajkot and Vadodara have been shifted.
As per a notification issued by GAD, Ahmedabad collector Ms. Avantika Singh Aulakh has been transfered to Gandhinagar as Director of Employment and Training as well as the ex-officio Managing Director of the Gujarat Skill Development Mission.
Junagadh collector Shri Rahul Gupta has been replaced by his Rajkot counterpart Shri Vikrant Pandey, who has been appointed as the new Ahmedabad collector . Amreli collector S L Amrani has been appointed as the Municipal Commissioner of Gandhinagar, Shri M S Patel, currently serving as the collector of Surat district, has been shifted to Gandhinagar as the Commissioner of Municipalities Administration, a new post created by the Urban Development and Urban Housing department. Shri M S Patel was replaced by Shri Dhaval Patel who will take charge as the new collector of Surat.
Vadodara collector Ponugumatla Bharathi has been appointed as the State Project Director of the Sarva Siksha Abhiyan, Gandhinagar. Bharathi has been replaced by Ms. Shalani Agrawal, Dahod collector Ranjeeth Kumar J transferred and appointed as the Commissioner of Tribal Development, Gandhinagar, replacing R J Makadia, who is transferred to Morbi as new collector. Shri I K Patel, current collector of Morbi district, has been shifted to Kheda district replacing Shri Kuldeep Arya, appointed as the Deputy Municipal Commissioner of Ahmedabad civic body.
The detailed list individually list follows this post.
IndianBureaucracy.com wishes them the very best.