Vice Admiral Dinesh K Tripathi AVSM, NM assumes charge as Commandant- Indian Naval Academy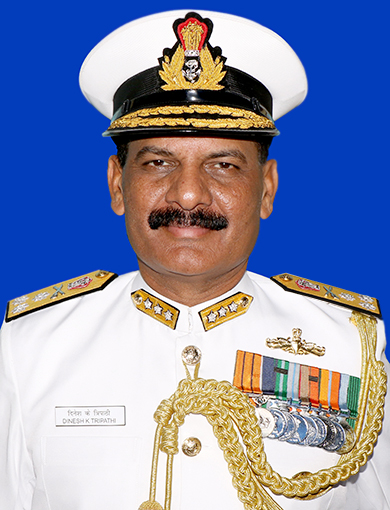 Vice Admiral Dinesh K Tripathi, who has taken over as the Commandant of Indian Naval Academy on promotion to the rank of Vice Admiral is an alumnus of the National Defence Academy,  Khadakvasala, Defence Services Staff College Wellington and US Naval War College, Newport, Rhode Island. The Flag Officer is a specialist in Communication and Electronic Warfare and has commanded IN Ships Vinash, Kirch and Trishul. His important Staff appointments include Director Naval Operations, Principal Director Network Centric Operation, Principal Director Naval Plans and Assistant Chief of Naval Staff (Policy and Plans).
Vice Admiral Dinesh K Tripathi has also commanded the Eastern Fleet from 15 January 2018 to 30 March 2019. He was Additional Director General, Project Seabird, prior being appointed as the seventh Commandant of the Indian Naval Academy.