Vacancy | Director(Services Business) – Balmer Lawrie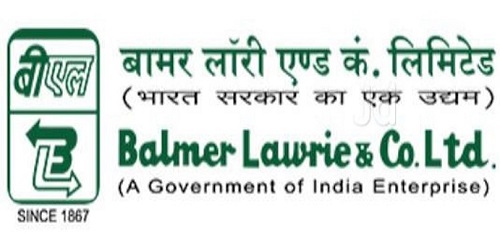 India Bureaucracy PSU Vacancy | Balmer Lawrie & Co. Ltd. (BLC) was incorporated under the Companies Act, 1956. By a scheme of arrangement, shares of Balmer Lawrie were transferred to Balmer Lawrie Investment Ltd (BLIL) by IBP.  The Company is engaged in manufacturing of Steel Barrels and Drums, Greases and Lubricants and Leather Chemicals and providing services in the areas of travel and tours, logistics, Container freight station, Warehousing and Distribution, Refinery and Oil Field Services, Temperature Controlled Warehouse etc through its plants, Sales Offices, Branch Offices, Technical Service centres spread all over India. Today Balmer Lawrie has six business units – industrial Packaging, Greases & Lubricants, Leather Chemicals, Travel & Vacations, Logistics and Refinery Oil Field Services with offices spread accross the country. BL&C is a Schedule 'B' Mini-ratna-I CPSE in Medium and Light Engineering sector with the administrative jurisdication of Ministry of Petroleum & Natural Gas.
JOB DESCRIPTION AND RESPONSIBILITIES
Director (Services Business) is a member of the Board of Directors and reports to Chairman and Managing Director. He is responsible for providing direction and guidance to the Business under his charge i.e.; Corporate Travel Management and Holidays, Logistics Services and Logistics Infrastructure, Environment Scanning, formulation and implementation of business strategies along with identification of appropriate technologies in the relevant areas.
Last date: 26/07/2019
More:https://pesb.gov.in/Home/Vacancies