Ministry of Steel | Status on Per Capita Steel Consumption in the Country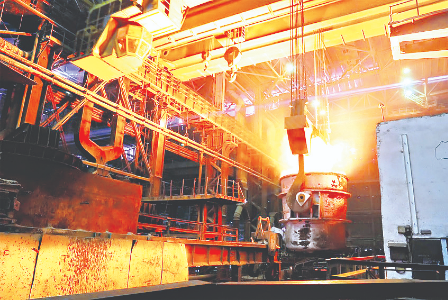 PIB News Update: Union Minister for Steel Shri Dharmendra  Pradhan has informed that Government has brought National Steel Policy (NSP), 2017 which envisages steel per capita steel consumption to increase upto 160 kg. by 2030-31. In this direction, efforts have been made to promote steel usage by inserting new GFR rules 136(i)(iii) to consider life cycle cost analysis in Government projects for steel intensive structures, holding workshops, collaborative branding campaigns namely 'Ispati-Irada', push for Capital Goods manufacturing in the country and Steel Clusters near the steel plants. Also, Government's 'Make-in-India' initiative for manufacturing sector and schemes for building & construction sector such as Rural and Urban Housing Schemes, and infrastructure development sector provided impetus to the demand and consumption of steel in the country. The per capita consumption of steel has increased from 57.6 kg.        to 74.1 kg during the last five years. Further, Government's plan of an investment of      Rs. 100 lakh crore for infrastructure development in the next five years will boost the demand and per capita steel consumption in the country.
Domestically Manufactured Iron & Steel Products Procurement (DMI&SP) Policy of the Government mandates to provide preference to domestically manufactured steel products both from public and private sector in Government procurement. There is no proposal to announce incentive policies for PSUs to procure domestic steel.