28 IAS transfers in UP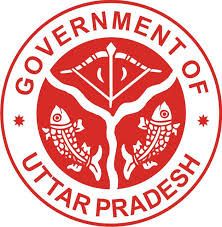 The Uttar Pradesh government has shifted 28 IAS officers which include mostly the Chief Development Officers (CDO) & Joint Magistrates.
Shri Praveen Kumar presently CDO- Lalitpur has been appointed as Special Secretary- Panchyati Raj, Ms. Jasjit Kaur presently CDO- Bulandshahar has been made Special Secretary- Planning, Ms. C Indhumathy CDO Moradabad as special secretary Integrated child development scheme, Shri Chandra Vijay Singh CDO Ghazipur as special secretary secondary education. Ms. Neha Prakash additional commissioner Gorakhpur comes to Lucknow as special secretary institutional finance department, Shri Prashant Sharma- Chief Development officer (CDO) Lucknow goes as special secretary Agriculture production commissioner branch.
Shri Sanjeev Singh CDO Shahjahanpur as special secretary housing and urban planning, Shri Abhishek Singh CDO Azamgarh to special secretary food and civil supplies, Shri T K Shibu CDO Unnao as special secretary rural development, Shri A Dinesh Kumar CDO Jhansi as special secretary minor irrigation, Ms. Harshita Mathur chief executive officer Gorakhpur industrial development authority as CDO Siddarth nagar, Shri Sunil Kumar Verma CDO Varanasi as CDO Sonbhadra, Ms. Chandni Singh CDO Bagpat as CDO Fatehpur, Ms. Divya Mittal CDO Gonda as MD UP state industrial development corporation Kanpur.
Shri Avanish Kumar Rai joint magistrate Fatehpur as CDO Shravsti, Shri Gaurang Rathi joint magistrate Bahriach to CDO Varanasi, Shri Nikhil Tikaram Funde IAS (Uttar Pradesh 2014) joint magistrate Ballia to CDO Jhansi, Ms. Isha Duhan Joint magistrate Varanasi to CDO Buland shahar, Shri Mahendra Kumar Meena joint magistrate Siddarthnagar to CDO Chitrakoot, Shri Manish Bansal joint magistrate Unnao to CDO Lucknow, Shri Mridul Chowdhary joint magistrate Mahoba to CDO Moradabad, Ms. Neha Jain joint magistrate Lucknow to CDO Ferozabad, Shri Prem Ranjan Singh joint magistrate Ghaziabad to CDO Unnao, Shri Ravi Ranjan joint magistrate Azamgarh to CDO Chanduli, Shri Sandeep Kumar joint magistrate Mainpuri CDO Badaun, Shri Rahul Pandey joint magistrate Gorakhpur to CDO Bahriach, Ms. Medha Roopam joint magistrate Unnao as joint director UP administrative and management Academy Lucknow, Ms. Krutika Jyotsana joint magistrate Gorakhpur to CDO Balrampur.
IndianBureaucracy.com wishes them the very best.