Y C Modi takes charge as DG | National Investigation Agency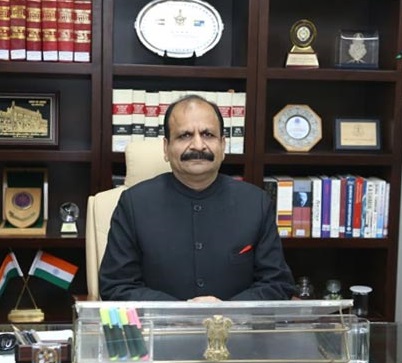 In an Indian Bureaucracy appointment news update, Shri Yogesh Chander Modi IPS ( Assam- Meghalaya 1984) today took over the reins of the country's premier anti-terror organisation – the National Investigation Agency – as its new Director-General.
Shri Y C Modi succeeds Sharad Kumar whose tenure saw the agency probing some high-profile cases such as the Bodhgaya Temple blast, explosions during the Patna rally of the then BJP's prime ministerial candidate Narendra Modi, the Pathankot airbase attack, ISIS links and the Jammu and Kashmir terror- funding case.
"Many important cases such as the UNLF (United National Liberation Front) case, Dilsukhnagar (Hyderabad) blast case, ISIS conspiracy cases and FICN (Fake Indian Currency Notes) cases resulted in conviction," the agency said in a statement.
Shri Yogesh Chander Modi joined the NIA as officer on special duty on September 22.He has worked with the Central Bureau of Investigation for 10 years in two stints (2002-2010 and 2015-2017) where he handled special crime and economic offences besides anti- corruption cases.He has also worked with Cabinet Secretariat between 1991 and 2002 which included a foreign posting.
Before joining the NIA on promotion, Modi was working as Additional Director, CBI, New Delhi."He was awarded with the Police Medal for Meritorious Service in 2001 and the President's Police Medal for Distinguished Service in the year 2008," the statement said.
IndianBureaucracy.com wishes Shri Yogesh Chander Modi the very best.