Vijai Kumar appointed as High Commissioner to Papua New Guinea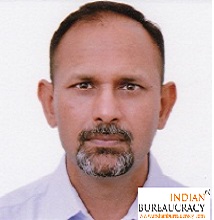 Shri Vijai Kumar (YOA  2003), presently Counsellor, Embassy of  India, Stockholm has been appointed as the next High Commissioner of India to the Independent State of Papua New Guinea. He is expected to take up the assignment shortly.
Shri Vijai Kumar is a career diplomat.He has served in various positions in the Ministry of External Affairs in India and many countries in the Middle East, Gulf, Europe and the Americas, including the Indian Mission to United Nations in New York, and has diverse experience in international relations, including political, commercial, administration and cultural affairs.
Indian Bureaucracy Dot Com wishes Shri Vijai Kumar the very best.