Supreme Court defers hearing on Article 35-A by 3 months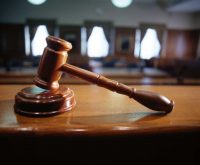 The Supreme Court has adjourned the hearing of a plea challenging Article 35A of the Constitution by three months. The article empowers the Jammu and Kashmir legislature to define its 'permanent residents' and bestow on them special rights and privileges.
The court's order came after it was told by the Centre that the government has appointed a representative to hold talks with all stakeholders to resolve the Kashmir issue. Attorney General KK Venugopal contended that it was not the right time to proceed with the matter and sought six months' time before the hearing of the plea on the issue could start.
The three-judge bench, headed by Chief Justice Dipak Mishra, however, listed the matter for hearing after three months.The Jammu and Kashmir government, through senior lawyers like Fali S Nariman and standing counsel Shoeb Alam defended Article 35A. Advocate General of the State, Jahangir Iqbal Ganai, was also present when the matter was taken up by the court.
Four petitions demanding scrapping of Article 35A were listed before the bench. The main petition was filed by a Delhi-based NGO in 2014. Three more petitions were also filed but were later clubbed with the main one.
The petition said, Article 35A is against the very spirit of oneness of India as it creates a class within a class of Indian citizens.
It said, restricting citizens from other States from getting employment or buying property within Jammu and Kashmir is a violation of fundamental rights under Articles 14, 19 and 21 of the Constitution.