S Gopu takes charge as CMD | ITI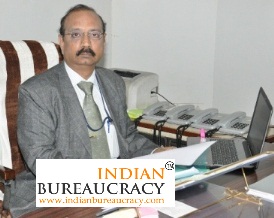 Shri S Gopu presently Director (HR), Indian Telephone Industry Limited(ITI) has been appointed Chairman and Managing Director(CMD), Indian Telephone Industry Limited (ITI). Shri S.Gopu took over as Director (HR) of ITI Limited on 16th April 2014. Prior to this, he was Additional General Manager, Unit Head of Bangalore Plant, ITI Limited. An Engineering Graduate and Post Graduate Diploma from University of Madras, Shri S.Gopu joined ITI in January 1982 as Asst.Executive Engineer at ITI Bangalore Plant and served for 4 years in Transmission Production. In 1985 he has been posted to ITI Palakkad for expansion of Palakkad Phase II & III.
IndianBureaucracy.com wishes the very best.