PM Modi to inaugurate National Youth Festival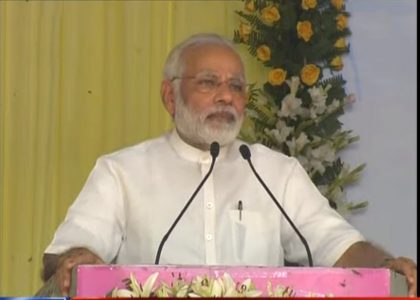 Prime Minister Narendra Modi will inaugurate the National Youth Festival in Greater Noida today through Video conferencing. The five-day event will provide a platform to bring the youth of the country together and opportunity to showcase their talents in various activities.
The Theme of the Festival is Sankalp Se Siddhi, to capitalize on the demographic dividend of young India, to capture the vibrancy and fresh perspective of youth and to pledge to accomplish the goal of New India. The festival will commence on the occasion of birth anniversary of Swami Vivekananda.
The festival also provides an arena, by creating a Mini-India, where youth interact in formal and informal settings and exchange their social and cultural uniqueness. The entire programme is designed to enhance the awareness about government initiatives and exhorting the youth to express their perceptions and concepts of how to make their initiatives more effective.
Around five thousand volunteers of National Service Scheme and Nehru Yuva Kendra Sangathan across the country along with local accredited youth will participate in the event. The National Youth Award will also be conferred during the opening ceremony.
The inaugural function will be co-presided by UP Chief Minister Yogi Adityanath and Union Youth Affairs and Sports Minister Colonel Rajyavardhan Rathore. Culture Minister Dr Mahesh Sharma will be the guest of honour on the occasion