P K Shrivastava appointed DG & Chairman- Ordnance Factory Board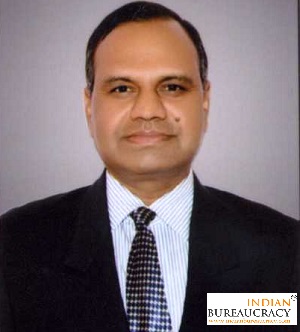 Shri P K Shrivastava IOFS has taken over as the new Director General of Ordnance Factories (DGOF) and Chairman of the Ordnance Factory Board (OFB) with effect from 1″ July, 2018. Previously, he was Additional DGOF and Member at OFB and was in charge of Armoured Vehicles, headquartered in Avadi, Chennai.
Shri Shrivastava has a Masters degree in Mechanical Engineering. He joined Indian Ordnance Factories' Service in 1982. In a career spanning 36 years, he has contributed significantly in various capacities in Ammunition Factory Khadki, Vehicle Factory Jabalpur, Ordnance Factory Varangaon, Ordnance Factory Khamaria, Armoured Vehicles headquarters and at OFB headquarters as the Member of the Personnel division.
During his career in the Ordnance Factories' organization, he has gathered a rich and varied experience in production and quality management, vehicles (light, heavy and armoured), weapons and ammunition manufacturing. He was the General Manager of Ordnance Factory Varangaon and has very ably led Ordnance Factory Khamaria 1s the Senior General Manager. He has also authored a book on'Total Quality Management'.
Indian Bureaucracy Dot Com wishes Shri P K Shrivastava the very best.