In a PSU News Update, The 55th Annual General Meeting (AGM) of NBCC, a Schedule 'A' Navratna CPSE under the Ministry of Urban Development, Govt. of India, and a State owned Construction Giant, was held in New Delhi on September 16, 2015. Addressing the AGM , Dr. Anoop Kumar Mittal, Chairman-cum-Managing Director of NBCC, gave a detailed account of the company's performance for the FY 2014-15, its operations in various segments of business and also future outlook.
Dr. Mittal stated that the Company, during FY2014-15, registered 15% growth in its Turnover from Rs.4038 Crores to Rs.4633 Crores. Its EBITA Margin increased from Rs.371.53 Crores to Rs.433.09 Crores and PAT from Rs.257.45 Crores to Rs.278.28 Crore.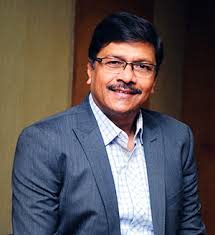 He also informed that NBCC's outstanding Order Book stood at more than Rs.25000 Crores. Giving an outlook of NBCC's future initiatives, Dr. Mittal said that NBCC's future initiatives would include its major participation in the Govt's ambitious schemes such as Housing for all by 2022, Development of 100 Smart Cities in the Country and AMRUT.  In this context, he mentioned about some concrete steps already taken by the Company as a part of its preparation for the involvement in above activities, such as  signing of several JV MoUs both at home and overseas with various renowned  companies for technology sharing (ii) setting up of independent and dedicated in-house department to specifically attend to smart city initiatives, (iii) establishing of Research & Development Centre in association with IIT Roorkee for technology upgradation and innovation in construction activities. Dr. Mittal also divulged the Company's future plans to (I) Launch an e-Commerce enabled G-2-G Portal to assist Government agencies in procurement and management of Real Estate properties (ii)Roll out a housing scheme with various stakeholder-agencies of Government towards providing houses to the poor without any financial burden on the Government (iii)Act as Lenders' Engineers  to carry out valuation and monitoring of loans for timely intervention by the Financial Institutions.
About NBCC: NBCC– National Buildings Construction Corporation Ltd. (NBCC), is a ISO 9001:2008 certified, blue-chip Government of India Navratna Enterprise under the Ministry of Urban Development, with consolidated revenue of INR 5000 Crore. Listed with both the Stock Exchanges, the company's unique business model has made it stand out as a leader in its own right in the construction sector with more than INR 20000 Crore Order Book in hand and counting. The company 's present areas of operations are categorized into three main segments of Project Management, Real Estate Development, and EPC contracting. More: http://www.nbccindia.com/nbccindia/index.jsp 
IndianBureaucracy.com wishes the very best.