Navneit Sekera appointed IG- Building and Welfare, Allahabad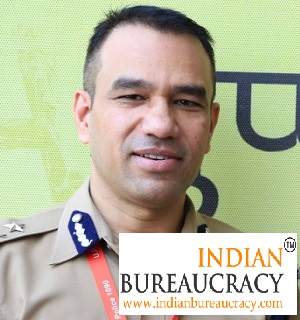 Shri Navneit Sekera IPS (Uttar Pradesh 1996) presently IG Women Power Line (1090), Uttar Pradesh has been appointed  as IG (Building and Welfare), Allahabad . Shri Sekera got first regular posting as ASP Gorakhpur. Later he was transferred to Meerut as ASP Meerut in Dec 1998.
In year 2000 got promoted to SP rank. Shri Sekera SP Railway police at Moradabad followed by SP Technical Services. During his tenure as SP Technical Services he developed GPS-GIS based Automatic Vehicle Location System (AVLS) in year 2001 for which he was awarded Rs. 5 lakh cash reward by the then CM of Uttar Pradesh Hon'ble Shri Rajnath Singh.
IndianBureaucracy.com wishes Shri Navneit Sekera the very best.