Countdown begins for the launch of Cartosat-2 series satellite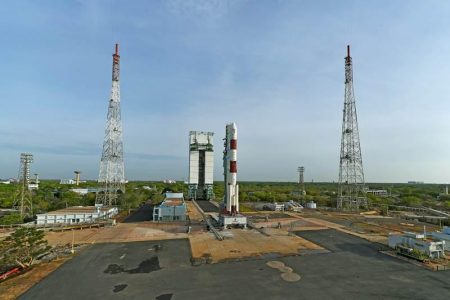 The countdown for the launch of the country's Cartosat-2 series satellite onboard PSLV C40 rocket began at 5:29 this morning at Sriharikota in Andhra Pradesh. Indian Space Research Organization (ISRO) will launch the earth observation satellite along with 30 other smaller co-passenger satellites at 9:28 AM tomorrow.
The 28 small satellites are from six foreign countries including Canada, Finland, France, South Korea, the UK and the US, while two more are from the ISRO.The Cartosat-2 Series is essentially a remote sensing satellite similar to the six of its peers launched earlier. It is equipped with panchromatic and multi-spectral cameras and has a design life of five years.
Besides cartographic applications, its data helps monitor land use and essential infrastructures. Changes to bring out geographical and manmade features can be easily detected using it.
Two other small satellites developed by India include a technology demonstrator and the other for cloud studies, vegetation monitoring and topographical mapping.
As far as the rocket PSLV C40 is concerned, it would be its 42nd flight and the first since the setback it faced in last August.
The ISRO scientists have studied the reason for the failure and have carried remedial measures. Barring the very first and the previous missions, all its flights have been successful.