Army Air Defence Corps Celebrates its 25th Raising Day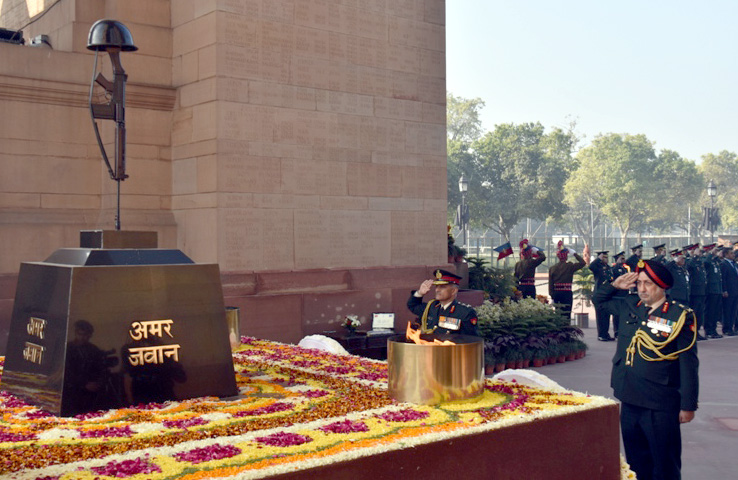 25th Raising Day of Army Air Defence was celebrated on 10th January 2018.  On the occasion, Lt Gen Ashwani Kumar, Adjutant General & Senior Colonel Commandant AAD along with Lt Gen P S Jaggi and veterans laid the wreaths and paid homage to the braves in a solemn ceremony organised at the 'Amar Jawan Jyoti'.  On this day, all ranks of Army Air Defence, rededicated themselves selflessly towards the service of the Nation and their motto, 'AKASHE SHATRUN JAHI'.
The Corps of Army Air Defence was raised on 10 Jan 1994 and since then has grown in stature and has proved its mettle in all major conflicts of the past. The Corps is now going through a transformative period of modernization with induction of new weapon systems and upgradation of existing weapon systems.  The raising of the Akash Regiments and planned induction of MRSAM have been game changers in Battle of Skies providing the ground forces with more freedom, maneuverability and security.  In the next few years, Army Air Defence Corps will transform into a technologically advanced combat force.