AAI participated in India -Myanmar Business Forum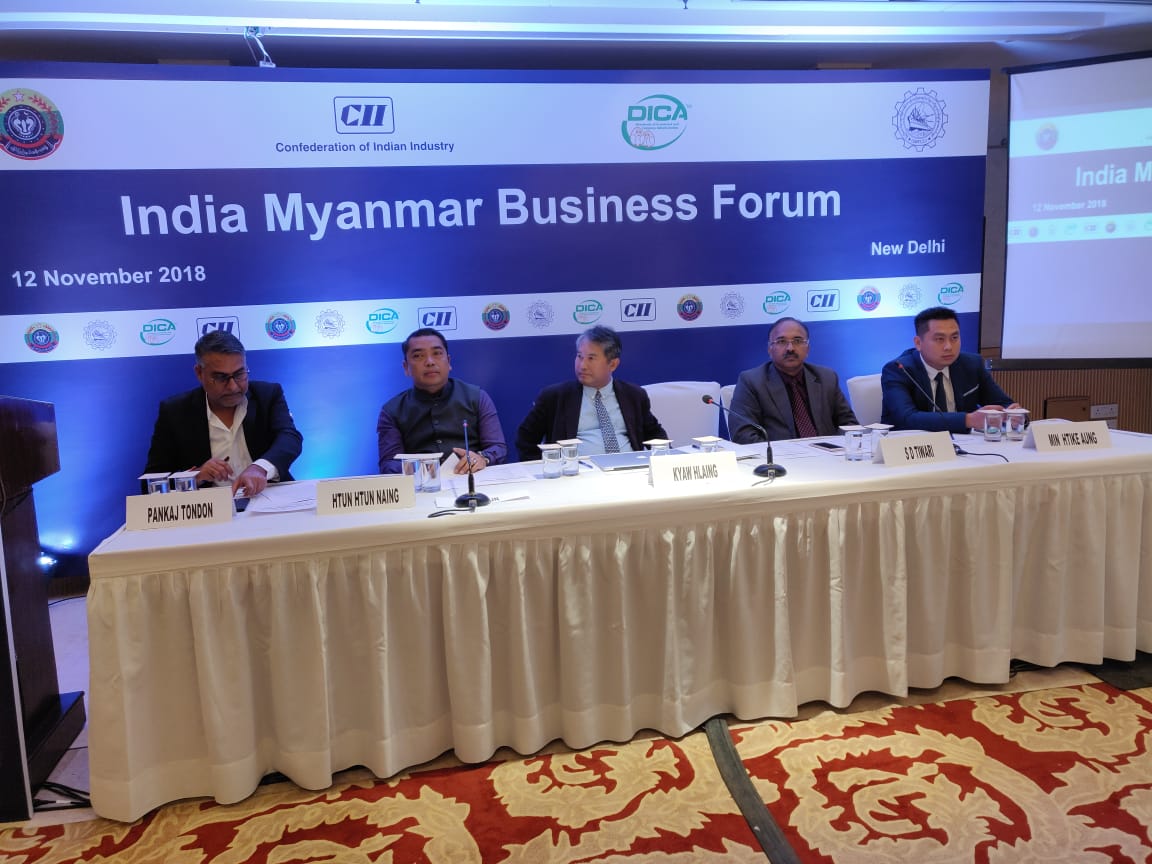 Airports Authority of India (AAI) recently participated in "India Myanmar Business Forum" organized by Confederation of Indian Industry (CII) in association with Ministry of Foreign Affairs of the Republic of the Union of Myanmar and Union of Myanmar Federation of Chambers of Commerce and Industry (UMFCCI) with focus on Bilateral Trade and Investments in the Rakhine State of Myanmar at India Habitat Centre, New Delhi.
AAI officials from Business Development Team headed by Mr. S. D. Tiwari, JGM along-with Mr. Amit Kumar, AGM attended the event and took part in Myanmar Day Inaugural at the Myanmar Embassy. Speaking on the occasion Mr. S D Tiwari highlighted on the numerous opportunities and challenges faced by Indian Civil Aviation which is all set to become the world's 3rd largest in near future after US and China. Also, touched upon the India Myanmar longstanding relationship and stressed on strategically important initiatives of GoI in terms of accessibility to the South- East Asia and India's "Look East" policies and "Act East" policies. AAI has been recently being engaged in development of Greenfield Kalaymyo Airport at Myanmar through Ministry of External Affairs Support.
Mr. Tiwari took the opportunity to invite the august gathering to participate in the Global Aviation Summit & Expo 2019 being organized by GoI along with AAI and FICCI on 15-16 January 2019 at Mumbai to celebrate and focus on the challenges of 'Flying for All', especially the next six billion people for the first time.