Usha Ananthasubramanian appointed Chairman | IBA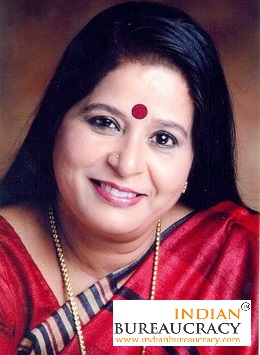 Ms. Usha Ananthasubramanian presently  MD and CEO, Allahabad Bank, has been appointed as the first woman Chairman of Indian Banks' Association (IBA). Ms. Usha was elected IBA Chairman for the year 2017-18 by its Managing Committee .
Ms. Usha Ananthasubramanian has been Managing Director, Chief Executive Officer and Director of Allahabad Bank since May 06, 2017. Ms. Ananthasubramanian had served as Managing Director and CEO of Punjab National Bank (the "Bank") from August 2015 till 2017. Prior to joining the Bank, Ms. Ananthasubramanian was Chairman & Managing Director of Bharatiya Mahila Bank. During the period from July 2011 to November 2013, she was the Executive Director of the Bank. She was part of the Committee formed for examination of the blue print and other related tasks for setting up of the first women focused Bank in India and headed the core management team constituted by the Ministry of Finance, Government of India, for coordinating the process of establishment of Bhartiya Mahila Bank. She holds a Master's Degree in Statistics from the University of Madras and a Master's Degree in Ancient Indian Culture from University of Mumbai. She started her banking career in February 1982 as a Specialist Officer and rose to the post of General Manager in Bank of Baroda. In a career spanning over 33 years, she has worked in various positions and acquired vast versatile banking experience.
IndianBureaucracy.com wishes Ms Usha Ananthasubramanian the very best.
Related articles: