Tata Group starts tech transformation with yoga wearables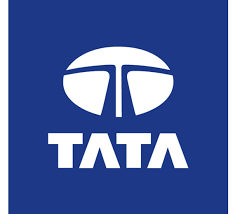 India's largest conglomerate leads the nation in industries from steel to software. The Tata Group now wants to add wearables to the list.
It's developing wrist devices for two very distinct markets: yoga enthusiasts and factory workers. One's a watch that tracks breathing patterns, alertness and other metrics key to practitioners of the ancient discipline. Another will detect falls or other mishaps on plant floors, and is currently being tested among crane workers at Tata Steel Ltd.
The pair of devices symbolize how the 148-year-old conglomerate is trying to place innovation at the heart of a sprawling empire of 100-plus companies, including Tata Consultancy Services Ltd and Tata Motors Ltd. It's betting big on a series of emergent technologies like graphene for phones, hydrogen fuel cells and drones, though it's starting small.
"We are going back to the basics with our yoga wearable. Users can stop many lifestyle diseases at their very onset," said Gopichand Katragadda, group chief technology officer of Tata Sons Ltd, which finances and promotes the Mumbai-based group's various units. "We have the technology to develop different kinds of wearables and we want to bring Made in India products into the market."
Katragadda, formerly chairman of General Electric Co's John F. Welch Technology Center in Bangalore, became Tata Sons' first CTO in 2014 with a mandate to transform the group, which generates more than $100 billion of revenue a year, into one of the world's 10 most innovative companies.
He's since assembled a team of 50 to work with the technology arms of the largest Tata units, including TCS and Tata Motors, on areas from energy and wellness to digital consumer products. Underscoring the importance of his role, he reports directly to Tata Sons Chairman Cyrus Mistry.
Wearables represent the initial fruit of his endeavors. Tata hopes the devices will catch on alongside mass adoption of fitness trackers, 'smart' clothing and eyewear around the world. Global shipments of wearables could surpass 200 million by 2019 from 80 million in 2015, according to market research firm, IDC.
Yoga wearables are a relatively novel but growing sub-segment. For instance, Sydney-based Wearable Experiments unveiled Nadi yoga pants at the Consumer Electronics Show in January. They're lined with sensors and designed to correct yoga postures like the Downward Dog through gentle vibrations.
"In India, which is a growing market for wearables, the attachment to the Tata brand is so huge that it can drive solid user adoption," said Tarun Pathak, senior analyst for devices and ecosystems at Counterpoint Research. "But at the end of the day, the design, battery life and price point will come into play."
Tata group's Titan Co., the world's fifth-largest watchmaker, also introduced a smartwatch called the Titan Juxt in January. But it won't stop at devices. It's working on a number of other technologies and Tata Steel may eventually go into production of graphene, Katragadda said. The tough but ultra-thin material could find a use in next-generation smartphones.
"Tata Steel may become a materials company and not just a steel company," he said. Bloomberg