Supreme Court allows Centre to withdraw force from Darjeeling hills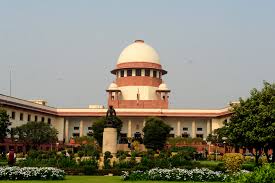 The Supreme Court has permitted the Centre to withdraw four of the eight companies of Central Armed Paramilitary Forces (CAPF) from strife-torn Darjeeling and Kalimpong districts of West Bengal for deployment in poll-bound Gujarat.
A bench of Chief Justice Dipak Misra and Justices A M Khanwilkar and D Y Chandrachud today agreed to the Centre's plea to relocate half of the remaining paramilitary forces to the poll-bound state.
The apex court had earlier permitted the Centre to withdraw seven of the 15 companies of CAPF from these districts for deployment along the borders of Jammu and Kashmir and in the north-eastern states and to the poll-bound states of Gujarat and Himachal Pradesh.