The Defence Minister Shri Manohar Parrikar has stressed the need to include the stories of gallantry and sacrifices of our brave soldiers in 1965 Indo-Pak War in the school curriculum. He said, this is essential so as to instil the spirit of patriotism and values in the minds of the future generations. Shri Parrikar was addressing the tri-services seminar on the Golden Jubilee Commemoration of 1965 Indo-Pak War here today. The two-day seminar was inaugurated by the Vice President Shri Hamid Ansari in the midst of several retired Service Chiefs, War Veterans and Senior Officers from the three Services and Ministry of Defence.
The Defence Minister in his speech said, in this War, despite limitations the Indian Armed Forces displayed their spirited professional approach and gained considerable praise and respect of all the countrymen.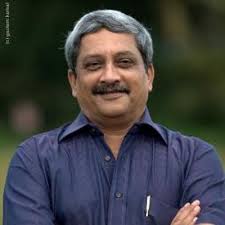 He further remarked that the 1965 War highlights the fact that the entire military establishment of a nation must constantly refine its capabilities and processes, in order to ensure territorial integrity and counter any hostile actions. The present day environment also requires a similar approach, with alertness and readiness, so that we can deter any such action and ensure a peaceful environment, he added. Shri Parrikar also expressed his deep respect and gratitude to the brave service personnel who took part in the 1965 War and displayed exceptional courage and valour.
The Chairman Chiefs of Staff Committee (COSC) and Chief of Air Staff Air Chief Marshal Arup Raha, Chief of the Naval Staff Admiral RK Dhowan and the Chief of the Army Staff General Dalbir Singh also addressed the gathering. Air Chief Marshal Arup Raha in his speech said in this operation, under the leadership of Air Marshal Arjan Singh, DFC (now Marshal of the Indian Air Force), Air Warriors displayed exemplary courage and gallantry and were decorated with five Mahavir Chakras and 44 Vir Chakras.
IndianBureaucracy.com wishes for a speedy movement on this front.