Srikumar Menon IFS appointed Ambassador to Angola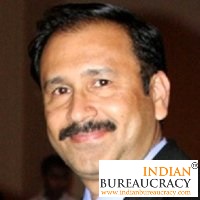 Shri Srikumar Menon IFS presently Ambassador of India to South Sudan has been appointed as the next Ambassador of India to the Republic of Angola.He is expected to take up his assignment shortly.
Shri Srikumar Menon took up his new assignment as India's Ambassador to South Sudan on 17 July 2015 and presented his credentials to the President of South Sudan on 12 August 2015.
He had earlier served in different capacities in Indian Embassies in Muscat (Oman); Tehran (Iran); Khartoum (Sudan); Singapore, Warsaw (Poland) and The Hague (Netherlands), besides stints at headquarters in the Ministry of External Affairs, New Delhi.His diplomatic assignments included administrative and diplomatic work covering Political, Commercial, Consular and Cultural desks in Indian Missions, including as Charge d'Affaires in Warsaw in 2009.He also represented the Indian Mission at the Organisation for Prohibition of Chemical Weapons (OPCW) in The Hague. He handled the UK and Netherlands desk in the Europe West Division during his last tenure at headquarters.
IndianBureaucracy.com wishes Shri Srikumar Menon the very best.