S Somanath takes charge as Director | Vikram Sarabhai Space Centre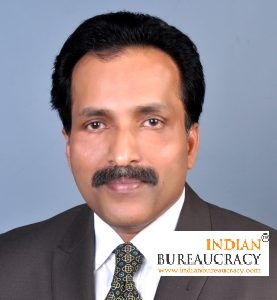 Shri S Somanath presently Director, Liquid Propulsion Systems Centre at Valiamala  takes charge as Director of Vikram Sarabhai Space Centre here.He succeeds K Sivan, who was appointed as ISRO Chairman recently.
Shri Somanath took charge at a function in ISRO headquarters Bengaluru, Vikram Sarabhai Space Centre (VSSC) .He was the Associate Director (Projects) of VSSC and also the Project Director of GSLV Mk-III launch vehicle. Shri Somanath joined ISRO in 1985 and was a team leader for Integration of PSLV during its early development phase and during the first flight of PSLV and the successful second flight PSLV-D2.
IndianBureaucracy.com wishes Shri S Somanath the very best.