SAIL steel awareness programme in Uttarakhand Tehri Garhwal district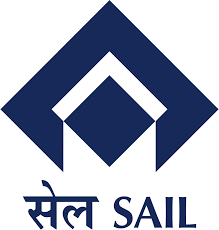 As part of its ongoing initiative on rural outreach SAIL Steel: Gaon Ki Ore, the Central Marketing Organisation (CMO) of Steel Authority of India Ltd. (SAIL) organised a programme for schoolchildren and a workshop at Dhalwala, Narendranagar in Tehri Garhwal district of Uttarakhand on 21 Sept. '17.
The programme began in the morning at a local school where around 150 students participated in various events. To create awareness about steel and its usage, an audio-visual presentation on SAIL, a drawing competition and quiz were held. The impressive performance of the students in the quiz indicated that the programme succeeded in developing appreciation and understanding among them about SAIL and its products.
The workshop in the evening drew an attendance of more than 400 people, including around 95 local Masons, SAIL Dealers and micro-vendors of steel, social workers, Panchayat representatives and general public. At the venue, CMO set up a display of items made from SAIL steel, the complete range of SAIL TMT (used for construction of buildings and infrastructure), angles and channels, as well popular kitchen ware made of Salem Stainless.
CMO officers made a presentation on manufacturing of various steel products and their usage in different walks of life, with focus on requirements of the rural populace. Screening of films on SAIL and the manufacturing and usage of steel products was followed by an exciting quiz on the films shown in which the Masons participated enthusiastically.
The audience was encouraged to increase the consumption of quality steels, which would lead to increase in per capita consumption of steel, and eventually to economic growth and well-being of the country.