Vijay Singh Dahiya appointed DG & Secretary | Higher Education, Haryana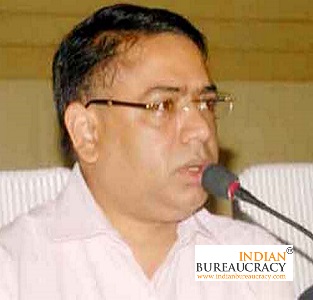 Shri Vijay Singh Dahiya IAS (Haryana 2001) presently on awaiting order of posting has been appointed Director General, Higher Education, Haryana and Secretary to Govt of Haryana, Higher Education Department.
Shri Dahiya is a BTech in Electrical Engineering and started his Indian bureaucracy career in 2001 worked with various departments in Gurgaon, Ambala, Jhajjar, Rohtak, Rewari , Sugar Manufacturing-Panchkula,Environment and Finance.
IndianBureaucracy.com wishes Shri Vijay Singh Dahiya  the very best.