REC Organizes Blood Donation Drive with Lions Blood Bank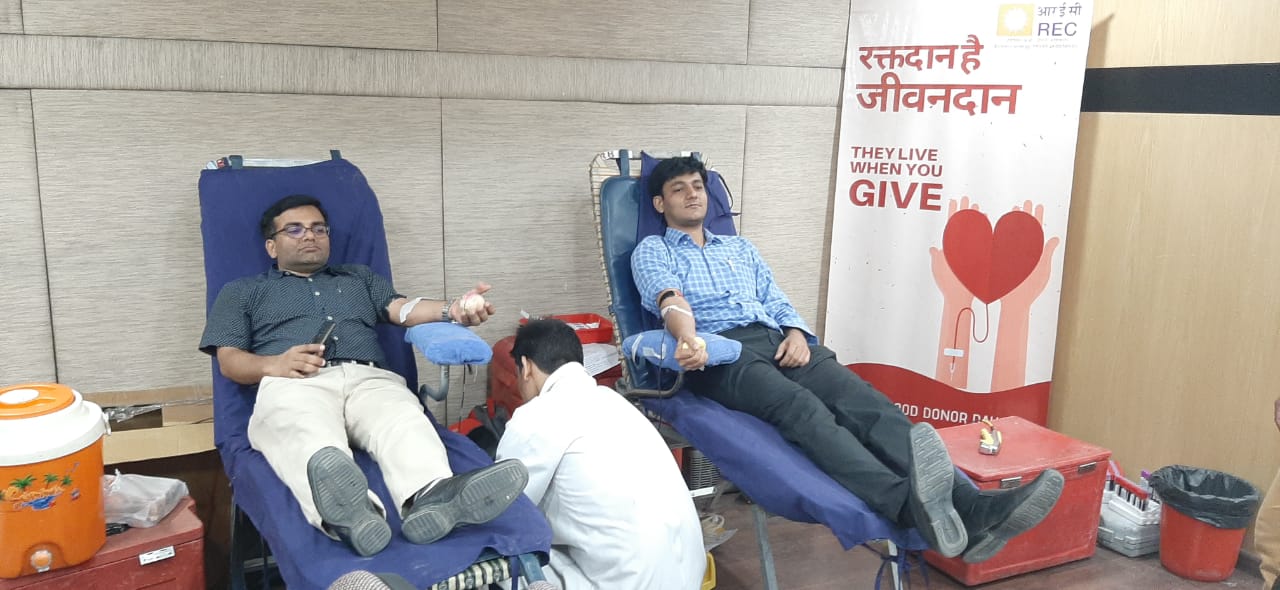 India's leading power sector financer REC Limited (A Navratna – Government of India Enterprise) celebrated World Blood Donor by organizing a blood donation drive at its Corporate Office on 13th June 2019 in collaboration with Lions Blood Bank. The drive was aimed at celebrating the spirit of spreading love and happiness in the society and to raise awareness about the need for regular blood donation for saving lives.
The one-day blood donation drive was a roaring success with over 80 volunteers. The sheer turnout of senior management from the company, who provided constant encouragement and support for the drive, demonstrated how seriously the drive was conducted across the corporate office. The donors were scrutinized before the blood donation to ensure that the blood was collected from healthy donors. All the samples collected will be tested for any other concerns if any.  Blood Donor cards and small token of appreciation were issued to the donors by REC and Lions Blood Bank at the drive site itself. The volunteers worked in conjunction with the medical team of Lions Blood Bank to make the blood donation camp a major success. Apart from the employees and workers, the company also decided to reach out to the employees of other PSUs located in SCOPE Complex who enthusiastically responded to its sustained efforts to contribute towards the blood donation drive at REC Limited.
About the Company:
REC Limited (formerly Rural Electrification Corporation Limited) is a Navratna NBFC and Infrastructure Finance Company (IFC) focusing on Power Sector Financing and Development across India. It provides financial assistance to state electricity boards, state governments, central/state power utilities, independent power producers, rural electric cooperatives and private sector utilities. Its business activities involve financing projects in the complete power sector value chain; different type of projects includes Generation, Transmission, Distribution Projects and Renewable Energy projects.