Rajinder Khanna RAS appointed Deputy National Security Advisor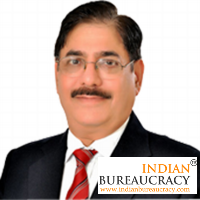 Shri Rajinder Khanna RAS (1978), former Secretary(R) and currently OSD (Neighbourhood Studies) (NSCS) has been appointed as Deputy, National Security Advisor, on re-employment on contract basis, until further orders, as per usual terms and conditions as are admissible to Dy.NSA.
Khanna has led many counter-terrorism operations in the spy agency and is an expert on Pakistan and Islamic terrorism.He will assist National Security Advisor Ajit Doval, who too is a former RAW chief. The two are said to have a good relationship from their tenure in the spy agency.
IndianBureaucracy.com wishes Shri Rajinder Khanna the very best.