R Madhavan appointed CMD- Hindustan Aeronautics Ltd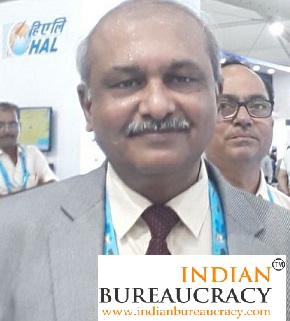 Shri R Madhavan presently Executive Director at the Hindustan Aeronautics Limited, has been appointed Chairman and Managing Director-Hindustan Aeronautics Limited (HAL).  Shri Madhavan will take charge of the top post when incumbent T Suvarna Raju retires on August 31. Shri Madhavan served as Chief of Project (M) – Accessories Division – Lucknow at Hindustan Aeronautics Limited and served as its Chief of Project for Accessories Division-Lucknow.
Shri Raju was appointed as Chairman of the company with effect from March 5, 2015. Subsequently, he was re-designated as Chairman and Managing Director- HAL on April 1, 2015.
Indian Bureaucracy Dot Com wishes Shri R Madhavan the very best.