NLC India launches Diploma Course In Mining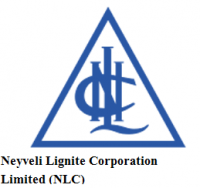 NLC India Limited (Formerly NLC Ltd) has launched a Diploma Course in Mining Engineering in association with Annamalai University. The course will start this year wherein local youth including young from Project Affected Families would be trained in mining skills which are essential for mining industry said Shri S.K.Acharya, CMD, NLC India Limited during the 70 th Independence Day Celebrations of the Nation held at Neyveli on 15-08- 2016. The daylong celebrations commenced with the garlanding of Mahatma Gandhi bust at Township Administration Office premises by Shri Sarat Kumar Acharya. Later, he hoisted the National flag at Bharati Stadium and inspected the ceremonial parade and accepted the guard of honour presented by Central Industrial Security Forces, NLC Security Personnel, Home Guards, Scout and Guides, NSS Volunteers and Schools & College Students.
During his address, CMD paid homage to great freedom fighters who gave us an independent India by making it free from foreign rule. He paid respect to all our ancestors and leaders who have built this country from strength to strength over the past 69 years since Independence . He also saluted our predecessors and leaders who built this company and brought it to what it is today over the last six decades since its inception. In his address CMD said that NLC has established a new identity with business diversification and geographical expansion. With Pan Indian presence and its business activities ranging from Mining of lignite and coal, lignite and coal based power generation and power generation from solar and wind, NLC is now NLC India Ltd. It has a grand vision to be a 19,831 MW fuel sufficient power generating company by 2025.
It has already doubled its mining capacity by adding 31.5 MTPA Coal from Odisha and Jharkand mine sources. Through a Joint Venture mode it has acquired a 1200 MW power station of Damodar Valley Corporation at Raghunathpur.
He mentioned that approval has been accorded by the Government for the construction of 1980MW coal based power station in the district Kanpur of Uttar Pradesh. Wind power has reached 30 MW out of planned capacity of 51 MW. A 10 MW Solar Power Plant was commissioned at Neyveli. NLC India Ltd., is in the process of adding 3990 MW in the States of Tamil Nadu, Karnataka, Odisha, Rajasthan, Uttar Pradesh and Andaman Islands. It has also ventured into power trading now due to power surrender. It has become mandatory to manage the cost wisely and remain competitive in merit order power generation market.
In addition to the usual CSR activities, it has embarked upon new initiatives like augmenting water resources through deepening and desilting water bodies, water harvesting and providing drinking water through RO based water vending Kiosks. Apart from providing apprenticeship training, it has provided job to 152 physically challenged. It has also launched Diploma in Mining in association with Annamalai University starting from this year to train the local youth as well as from the Project Affected Persons.
NLC India Ltd., has launched a new structure to provide breakfast to the students in NLC India Ltd., Schools and school uniform to the 11 th and 12 th Std students of 3 Higher Secondary Schools. This year it has proposed to give special scholarship for 75 girl students from the wards of Contract workmen. A Play School for small kids in the Township is to be opened by Neyveli Ladies Club patronized by NLC India Ltd., The Post Retirement Medical Assistance (PRMA) for the retirees has been enhanced
from Rs.12000 to Rs.15,000 per annum from the year 2015-16. This year NLC India Ltd., has bagged the Scope Excellence Award in Corporate Governance, National Golden Peacock Award for CSR and Runner Up Award for Industrial Relations from AIOE & FICCI. CMD also proudly announced that this year Sri Sajan Prakash of Neyveli family has achieved a rare distinction of representing India in swimming event at Rio Olympics, a first for NLC India Ltd.,
Shri V.Ramamurthy, Cleaner Spl. Gr-A, Canteen, Mine-II, the senior most worker of the Company and his spouse Smt. R.Alamelu were honoured by Madam CMD and CMD during the celebrations. Shri A.R.Ansari, former CMD, NLC, NLC India Ltd., Directors, Shri Rakesh Kumar, Shri Subir Das, Shri V.Thangapandian, Shri P.Selvakumar, along with their spouse and participated in the function and distributed the prizes. Earlier Shri N.Muthu, Executive Director (HR) welcomed the gathering. NLC's Senior Officials, Executives, Supervisors, Employees, Workers,
Representatives of Union and Associations and the residents of NLC India Ltd.,were present in the Bharathi Stadium to witnesses the celebrations. About 2600 school children presented colorful cultural programme which were appreciated by To mark this occasion, the members of the Neyveli Ladies Club distributed fruits to the in-patients of NLC India Ltd., GH and wished them for a speedy recovery. Kootu Vazhipadu and Samapandhi Bhojanam were organized in Neyveli Group of Temples. The highlight of the evening function was the distribution of certificates to the students by the Neyveli Dakshin Bharat Hindi Prachara Sabha at Lignite hall, Block 11, Neyveli.
IndianBureaucracy.com wishes the very best.