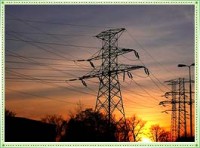 In a bid to keep up with his promise, Chief Minister Nitish Kumar has directed officials to provide free electricity connection to everyone in Bihar by November 2017.
To provide free electricity connection to all the households was one of the seven promises Nitish Kumar made ahead of the assembly elections which the Grand Alliance had won.
Though, what IndianBureaucracy.com could not understand was the statement from officials saying that the connections would be free, but users would be charged for the power consumed.
Free electricity connection was earlier promised only for Below Poverty Line families but now it will also cover 50-60 lakh families coming in the Above Poverty Line category, with the government expected to incur an expenditure of Rs.1,500-1,800 crore on this project. A total of 2,719 of the 39,073 villages remain to be electrified in Bihar.
IndianBureaucracy.com wishes all the best and look forward for the "Aawe wala din, Badhiya hokhi ".