Nation celebrates 155th birth anniversary of Swami Vivekananda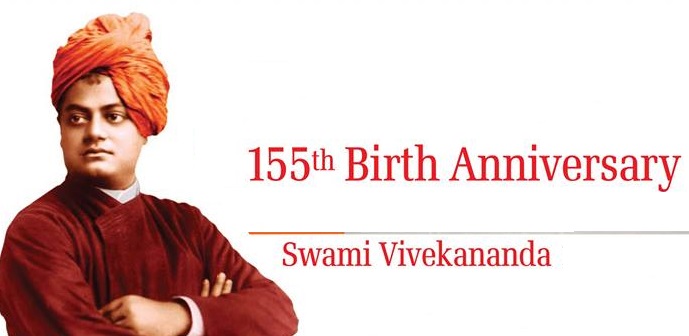 Nation is celebrating the 155th birth anniversary of Swami Vivekananda . One of the greatest spiritual leaders of India Swami Vivekananda had introduced Indian philosophies of Vedanta and yoga to the western world. He became popular in the western world after his famous speech at the World's Parliament of Religions in Chicago in 1893. He was the chief disciple of the 19th-century Indian mystic Ramakrishna and founder of the Ramakrishna Math and the Ramakrishna Mission.
Swami Vivekananda was considered a major force in the revival of Hinduism in India and bringing it to the status of a major world religion in the late 19th century.
His birthday is also observed as National Youth Day in the country. On this occasion, many functions and programmes are being organised across the country. Youths and school students are celebrating the day by participating in parades, recitations, music, songs, conventions, performing yogasanas, presentations, essay-writing competitions, seminars and sports events.