MP government to launch social equality movement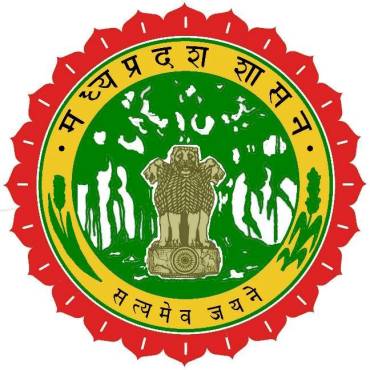 Madhya Pradesh Chief Minister Shivraj Singh Chouhan said a "social equality" movement will be launched by his government through a "cultural integration" trust to be formed in the name of Adi Shankaracharya.The remarks are viewed as a bid to cobble up social engineering in the state which is going to polls later this year.
The BJP has been in power in Madhya Pradesh since 2003."Our society is divided in different castes and sects.We have to uproot all the social differences. The movement of social equality in the state will be started to achieve this purpose," the chief minister said while addressing a function to mark the culmination of the "Ekatm Yatra" at Omkareshwar, a town known for the famous temple of Lord Shiva.
The programme was attended by seers and spiritual leaders.
Chouhan said the state government would hold a string of programmes in the coming days for ensuring "social harmony" by establishing "Adi Shankaracharya Cultural Integration Trust"."There is a great power in religion and spirituality.
At times, politics divides the society but religion and culture combine different parts of the society," the chief minister said.Chouhan said Adi Shankaracharya, an early 8th century philosopher who consolidated the doctrine of Advaita Vedanta, had ensured cultural unity across the country by holding several 'yatras'.
"The state government will also work for the cultural, moral and spiritual renaissance through the Guru Shankaracharya Cultural Integration Trust," he said.
Explaining the Advaita Vedanta philosophy of Adi Shankaracharya, Chouhan said every living being is filled with the identical spiritual consciousness across the world.
"Through this philosophy of Indian religious gurus, the problems like terrorism and Naxalism can be eliminated and the risk of a world war can be reduced," Chouhan said.
He said the metal collected from different parts of Madhya Pradesh during the 35-day Ekatm Yatra would be used for constructing the platform of 108-feet tall 'Ashtadhutu' (eight-metal) statue of Adi Shankaracharya at Omkareshwar.
"In addition to this, different centres, including Acharya Shankar Museum and International Vedanta Institute, would be set up to promote the ideas of Shankaracharya," Chouhan announced.
Speaking on the occasion, RSS general secretary Suresh Bhaiyyaji Joshi said that India has always remained a guiding power.
"This power has never been a destroyer. India again wanted to assure the people of the society that the power of the country would prove auspicious to all," he said.
Ekatm Yatra kicked off simultaneously on December 19 last year from Omkareshwar, Ujjain, Amarkantak and Pachamatha towns in Rewa district and covered various parts of the state.
At the culmination ceremony today, spiritual guru Jaggi Vasudev, and seers Satyamitranand Giri and Awadheshanand Giri were present among others.
Related articles: