Last date of Registration for AFMC SSC Entry Extended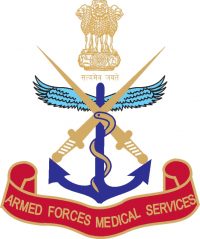 Surgeon Vice Admiral AA Pawar, Director General (Organisation and Personnel), interacted with Medical Students and Interns of the top medical colleges in the city on 14 and 15 February 2017. Due to the enthusiastic response received from the students, the last date for registration for Armed Forces Medical Services as Short Service Commissioned officer was extended from original closing date of 16 February 2017 to 21 February 2017.  
The students of Medical Colleges based at Mumbai were made aware of the career options in the Armed Forces as a medical professional. They showed keen interest and enthusiasm and interacted with the team of doctors from INHS Asvini who were also present. This year, for the first time, the interview boards for selecting doctors for Short Service Commission in the Armed Forces Medical Services will be held at INHS Asvini from 27 February 2017 to 09 March 2017 and almost 1000 doctors are expected to register and get called for the interviews. The interviews are being held in the city to facilitate local doctors in applying and appearing for the interview rather than appearing for the same at New Delhi. Those interested can register on website www.amcsscentry.gov.in.