International Women's Day 2019 | NLC India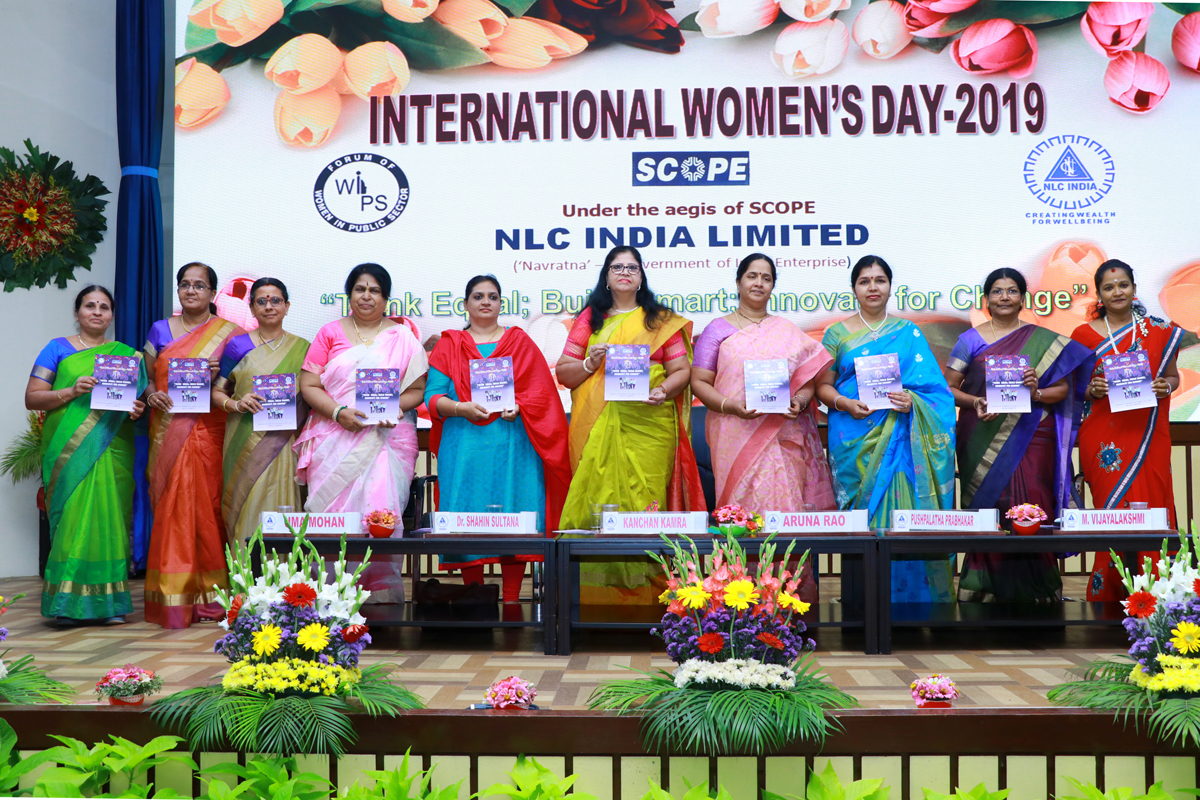 International Women's Day 2019 was celebrated in NLC India Limited by the Forum of Women in Public Sector (WIPS) on March '8, 2019 at the L&DC Auditorium.  Smt. Uma Mohan, Senior Programme Co-ordinator, All India Radio, Puducherry, the guest of honour, in her speech insisted that developed women should take care of the under privileged women in society. She spoke of the sacrifices of the first woman teacher of India Smt. Savithri in bringing about social reforms in the country. She highlighted that every day spent on extending support to another woman is indeed a Womens' day and also observed that Womens' Day is not only a day of celebration, but also a day to take pledge for promoting awareness among women regarding empowerment and equality.
Dr. Shahin Sultana, another Guest of Honour had dedicated the day to her mother, a person deprived of education who saw her dream come true by educating her children. She impressed upon the empowerment and liberty that education has sowed her.