Indo-US ties comprehensive & should not be seen through prism of third country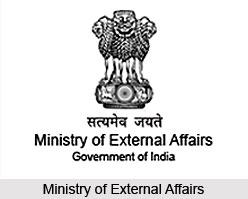 New Delhi has rejected suggestions that the United States was hyphenating India and Pakistan, saying that Indo-US ties are comprehensive and should not be seen through the prism of a third country.  During a press briefing in New Delhi yesterday, External Affairs Ministry Spokesperson Raveesh Kumar said, India-US bilateral relations are very comprehensive and stand on their own merits.
He expressed hope that the two plus two strategic and security dialogue involving the US Secretary of State Rex Tillerson, Defence Secretary James Mattis and Indian External Affairs Minister Sushma Swaraj and Defence Minister Nirmala Sitharaman would materialise soon.
Mr Kumar said, there are four ministers involved and getting the dates from them all is a process which is going on.