India and Afghanistan launch second air cargo route, linking Kabul with Mumbai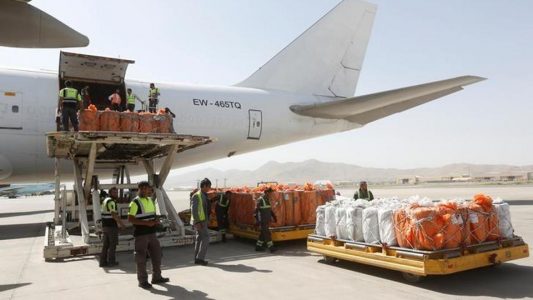 Mumbai received the first cargo of fruit from Kabul . The consignment comes after Kabul-New Delhi the second air corridor between Afghanistan and India was opened by sending fruits from the Hamid Karzai International Airport in Kabul.
Afghanistan was historically our window to the Central Asian land locked countries and was connected through long-distance trade with the western part of India.
The air connectivity now established through the air freight corridor will provide Afghanistan greater access to markets in India, and will allow Afghan businessmen to leverage India's economic growth and trade networks for its benefit.
Prime Minister Narendra Modi and the Afghanistan leader had decided on opening direct air corridor in 2016 and since June this year Afghanistan has exported various cargo including medical herbs fruits. Afghanistan has so far exported 1,640 tons fresh and dried fruits, carpets and medical herbs in 56 flights to India.