GST Council to meet in New Delhi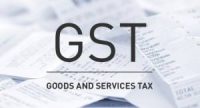 Over two weeks into the Goods and Services Tax regime, the GST Council will meet in New Delhi, to take stock of the implementation of the new tax regime. This will be the first meeting of the Council since the launch of the GST on 1st of this month.
Under the chairmanship of Finance Minister Arun Jaitley meeting will be held through Video Conferencing. Official sources said, date of this meeting, was advanced as the Council wanted to take stock of the situation post the rollout and get a nation-wide report.