Government launches Pradhan Mantri LPG Panchayat in Gujarat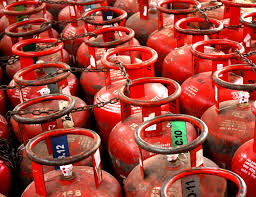 Union Minister for Petroleum and Natural Gas Dharmendra Pradhan  launched Pradhan Mantri LPG Panchayat at Mota Ishanpur village in Gandhinagar district of Gujarat. Speaking on this occasion, Mr. Pradhan said that total one lakh Pradhan Mantri LPG Panchayats would be organized across the country in next one and half year to provide an interactive platform to the rural LPG users. Gujarat Chief Minister Vijay Rupani was also remain present on this occasion.
AIR Correspondent reports that participants of this Pradhan Mantri LPG Panchayat are the beneficiaries of Pradhan Mantri Ujjawala Yojana (PMUY). They have been educated on service related grievances, removing fears and misgivings about the use of LPG and quality of food prepared through it in the rural areas and tribal areas. About 100 such beneficiaries- most of them women have been participated in this LPG Panchayat.
Amid outcry over increasing fuel prices, Petroleum Minister Dharmedra Pradhan has reiterated his suggestion that for the benefit of all involved including customers Petroleum products should be brought under the purview of the Good and Services Tax (GST).
He also said that the increase in the price of crude owing to two devastating hurricanes in America has caused the recent rise in the prices of Petrol and Diesel. Replying to media queries, he said that taxes were necessary for development work. Mr. Pradhan also inaugurated, the Skill Development Institute at Adalaj near Ahmedabad as part of National Skill Development Mission.