India bags 4 more medals at 5th Asian Indoor & Martial Arts Games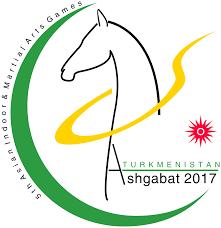 In the 5th Asian Indoor and Martial Arts Games at Ashgabat, Turkmenistan, India bagged four medals . Sajan Prakash of India finished second with silver medal in the Men's 100 metre butterfly event. Divya Gurling Shilwant and Pratiksha Chandrakant Parhar bagged a bronze each in women's Alysh classic in 70 kg and 75 kg categories in the Belt Wrestling Discipline.
Wrestler Keduovilie Zumu from Nagaland won bronze medal in the 90 kg category of Kazakh Kuresh style belt wrestling. Meanwhile, Sourav Kothari assured himself of a medal after winning his semifinal contest in men's billiards singles against Thailand's Thawat Sujaritthurakaran 3-0.
India are at 11th spot in the medals tally with 5 gold, 7 silver and 7 bronze.