GDP growth expected to be around 8 to 8.5 % in 2018-19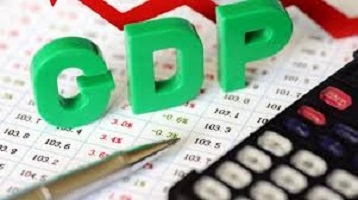 NITI Aayog Vice Chairman, Rajiv Kumar has said that the country's GDP growth is expected to be around 8 to 8(point)5 per cent in 2018-19 and what has been predicted by the Economic Survey is underestimate. Talking to media in New Delhi, Mr Kumar said , the investment cycle has picked up and will increase further.
He said, the quantum of corporate bonds has increased by 17 per cent and private investment cycle has finally turned around and will be reflected in higher growth. He also said, higher export will be good driver and do everything possible to increase export growth to 20 per cent.
Mr Kumar said, India should take advantage of the buoyancy in world trade increase. He said, the survey also mentioned that the government has taken major structural reforms in the system.
Related articles: