Gautam Bhattacharya is the new NALCO CVO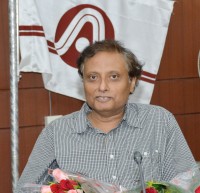 Shri Gautam Bhattacharya has assumed the office of Chief Vigilance Officer (CVO), National Aluminium Company Limited (Nalco), following the completion of tenure of Shri P.K. Mohanty. It may be mentioned that Shri Bhattacharya is currently the CVO of Geological Survey of India, under Ministry of Mines, Govt of India and has been entrusted this additional charge at Nalco, with effect from 16.08.2016.
A post graduate in Economics from Presidency College, Kolkata, Shri Bhattacharya had joined Indian Postal Service in 1987 and served many important offices, including that of Additional CVO in IBM, MECL and HCL. He was also the Dy. Director General in the Ministry of Communications and Post Master General in Kolkata region. He was a part of the Indian Delegation to International Anti-Corruption Academy in Vienna.