FSSAI keen to further simplify the compliance processes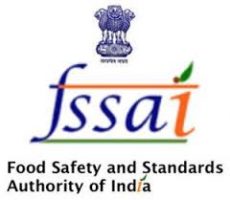 FSSAI License is mandatory for the sales of food product to ensure the health and safety of the consumers", asserted Mr. Pawan Kumar Agarwal, CEO, FSSAI while inaugurating FICCI's food service retail conclave 'Foodzania 2017' here .
The Food Safety and Standards Act 2006, regulates, manufacture, storage, distribution, sale and import of food to promote health and safety of consumers. It governs people involved in any food business, whether manufacturing or selling and food business operators. These include shops, stalls, hotels, restaurants, airline services and food canteens, places or vehicles where any article of food is sold or manufactured or stored for sale, he added.
In his inaugural address, Mr. Agarwal said that FSSAI is keen to further simplify the compliance processes with active industry support and consultation. He, however, added that it is mandatory for all food businesses – caterers, manufacturers, companies transporting food items and retail outlets with 25 or more people handling food to have at least one trained 'food safety supervisor'. The supervisor should be trained under the Food Safety Training and Certification Programme (FoSTaC), designed by the Food Safety and Standards Authority of India (FSSAI). The supervisors would be responsible for ensuring that food quality is maintained.
Further, Mr. Agarwal highlighted the need for the intended engagements from the industry side to protect and ensure the trust of consumers in the food that they intake. He added that display of the food licences in the hotel/restaurant premises is an ideal way to go forward.
FSSAI is keen to rate the food business operators (FBO's) through 'Hygiene Varity Factors' and will allocate start ratings to the restaurants and eating places out of six on the basis of certain factors including hygiene awareness, safety processes etc.
Mr. Unnat Varma, Managing Director, Pizza Hut Indian Sub-Continent & Chairperson, FICCI Food Service Retail Taskforce said that in the progressive Indian society, food expenditures hold a lot of prominence, constituting the largest retail consumption category. In fact, the Indian food retail industry is positioned globally as the sixth-largest and has been increasing at a steady pace of over 20 per cent annually. Owing to this reason, the food services industry in the country has witnessed unprecedented growth over the past few years, contributing a significant proportion to India's economic performance.