Defence Product Symposium at Panagarh Military Station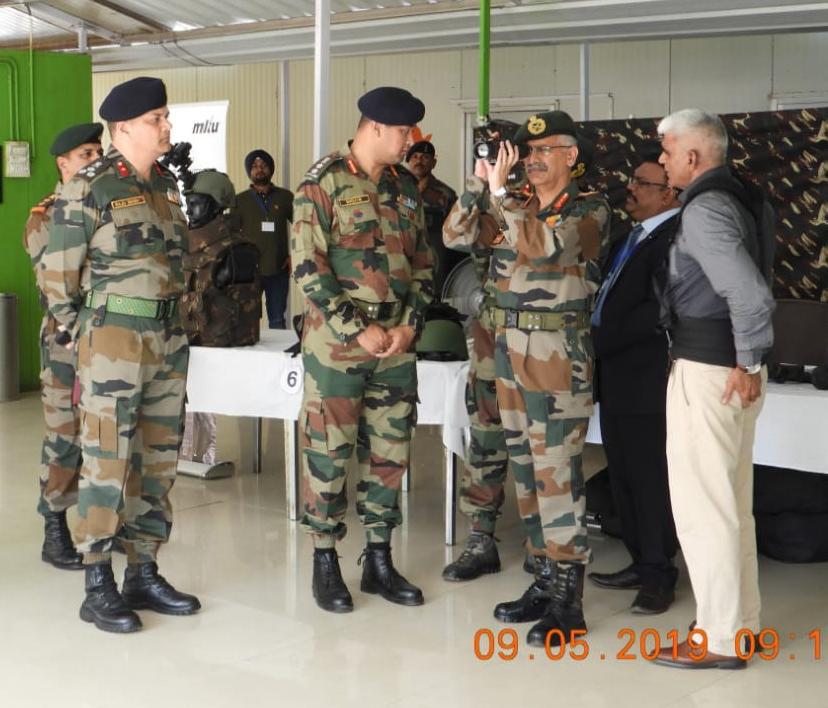 To showcase latest state-of-the-art and commercially available off the shelf defence related equipment under 'Make in India' initiative, an exhibition/ display was organised at Panagarh Military Station on 09 May 2019 under the aegis of Head Quarters Eastern Command. The display was attended by large number of vendors from all over the country who showcased various indigenised products in the field of Individual Protection Systems, Thermal Imaging Sights, All Terrain Vehicles and affiliated sub-systems. Showcased equipment was evaluated with a view to induct these into the Eastern Command Theatre to enhance the operational efficiency of troops.
The symposium was inaugurated by Lieutenant General MM Naravane,  General Officer Commanding-in-Chief, Eastern Command and was open to general visitors also.The exhibition provided an ideal opportunity for the vendors to showcase their products and also build a common platform for Army-Industry cooperation to meet the operational need of the Army. The event also witnessed exchange of ideas and interaction of senior Army officers with Industry partners to provide optimised technology solution and innovative products as per requirement of the Indian Army.