Cochin Shipyard | Five killed & four injured in blast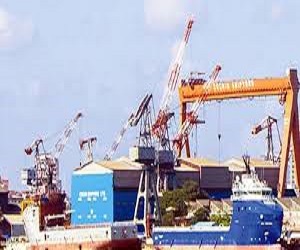 In Kerala, five workers were killed and four injured in a blast that occurred in the maintenance dock of Cochin Shipyard .The blast occurred inside ONGC ship, Sagar Bhusan which was under maintenance in the dock.
All the injured workers have been admitted to hospital. The condition of one injured is reportedly critical. Minister of Shipping Shri Nitin Gadkari has directed MD Cochin Shipyard to provide all medical support to victims and initiate enquiry into the incident.
IndianBureaucracy.com forwards its deepest condolences to the family.
Related Link : https://www.indianbureaucracy.com/ongc-drillship-sagar-bhushan-at-cochin-shipyard-faces-explosion/