CII Awarded Grant from USTDA for standards promotion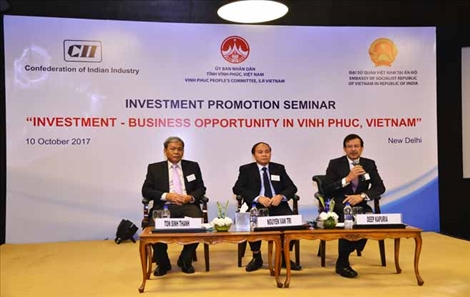 Confederation of Indian Industry (CII) has been awarded a grant from  the U.S. Trade and Development Agency in partnership with American National Standards Institute (ANSI) to  support six standards and conformance workshops in India. The workshops would focus on three critical sectors of  smart and sustainable cities, water and sanitation, and clean energy.
Mr Chandrajit Banerjee, Director General, CII, said, "The award of the USTDA grant will enable CII and ANSI to continue our joint efforts for enhancing standards and conformity. This can boost the competitiveness of US and Indian companies to trade more efficiently and help achieve the bilateral trade target of $500 billion."
The exclusive project is aligned to the second phase of the U.S.-India Standards and Conformance Cooperation Program (SCCP), which provides a platform for the U.S. and Indian public and private sectors to collaborate on the development of standards and conformity assessment practices in India for global competitiveness.
ANSI and CII renewed their commitment to fostering the  Indo-U.S. cooperation on standards and conformity assessment  through  signing of a  renewed and expanded Memorandum of Understanding (MoU) in 2015.  The MOU was recognized  and supported by both US & Indian  governments as a key deliverable of the Strategic and Commercial Dialogue in 2015.
CII Institute of Quality is the leading organisation working with industry to attain global standards. This grant  will help continue  CII's extensive work in the field of Quality Enhancement and capacity building for the Indian industry. The award comes ahead of the proposed US-India Commercial Dialogue and Trade Policy Forum meeting likely to take place later this year.