Ashima Jain IAS appointed Deputy Secretary- Economic Affairs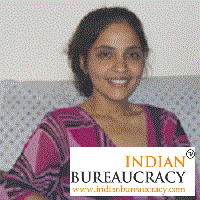 Dr. Ashima Jain IAS (Bihar 2008) presently as Private Secretary to the Minister of State for Food Processing Industries (Sadhvi Niranjan Jyoti) , has been appointed as Deputy Secretary in the Department of Economic Affairs under the Central Staffing Scheme for a period upto 18.02.2022 (i.e. remaining period of 4 years of central deputation tenure).
Indian Bureaucracy Dot Com wishes Dr. Ashima Jain IAS the very best.