Air India Unit to operate 6 new flights from July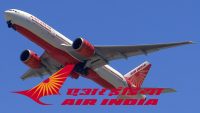 Alliance Air, a subsidiary of national carrier Air India said it will commence six new flights from next month. According to the company, the new flights will be operated from July 5 on ATR 72 aircraft. The new flight services include operations on the Jaipur-Lucknow and Bhopal-Lucknow sectors.
Minister of State for Civil Aviation Jayant Sinha had earlier this month said Air India and other domestic airlines were "running in profit". He also said the government was deliberating on the issue of ownership of Air India and Cabinet would take a decision in this regard.
In 2015-16, Air India posted an operational profit of Rs. 105 crore – its first in more than a decade – on account of low fuel prices and increased passenger numbers.
Observing that the aviation sector has seen growth, the minister said that air tickets have become cheaper and affordable, as a result of which the common man too is flying. Mr Sinha said there are currently 500 commercial jets in the country and more than 850 new jets are on order. (Read more)
Government think-tank NITI Aayog has proposed total privatisation of the national carrier, which is sitting on a debt pile of Rs. 52,000 crore.
Indian airlines ferried over one crore passengers in May, setting a new "record" for maximum number of passengers flown in a month domestically, according to data from aviation regulator DGCA (Directorate General of Civil Aviation). Indian airlines carried 101.74 lakh or 1.01 crore
passengers last month as compared to 86.69 lakh passengers in May 2016 – registering a growth of 17.36 per cent in domestic air traffic, the data showed